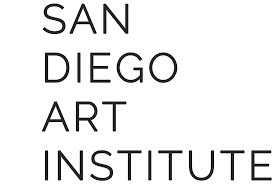 SDAI is pleased to present "Extra-Ordinary Collusion", an exhibition with twenty-three artist and scientist collaborations, curated by Chi Essary. The opening reception will take place at the San Diego Art Institute, 1439 El Prado, on Saturday, May 20 from 6pm-8pm. The exhibition will run though will run through July 2.
The popular misconception of San Diego as a sleepy beach town ignores the vibrant artist community and undermines the reality of San Diego's cultural potential. San Diego is not only known as one of the top three biotech capitals in the world, thanks to the presence of research centers like the Salk, Scripps, and the Stanford Consortium, but it is uniquely situated next to the creative hotbed that is Tijuana. Extra-Ordinary Collusion celebrates this rich cultural heritage by fostering innovative exchange between two of San Diego's great cultural strengths—our thriving scientific and artistic communities.
For this exhibition artists were paired with scientists from the Salk Institute and invited to tour the scientists' labs and learn about their state-of-the-art research. Using this visit as the impetus for the exhibition, artists created new work based on their conversations and interactions with the scientists. The artists in Extra-Ordinary Collusion come from various disciplines including painting, sculpture, installation, new media, and conceptual art.
Participating artists and scientists are: Cooper Baker (with Jun Wu), Hugo Crosthwaite (with Laura Tan), Einar & Jamex de la Torre (with Amy Rommel), Thomas DeMello (with Carol Marchetto), TML Dunn (with Sreekanth "Shrek" Chalasani), David Fobes (with Tatyana Sharpee), Abbey Hepner (with Mike Avery), Debby & Larry Kline (with Saket Navlakha), Jessica McCambly (with Julie Law), Meegan Nolan (with Manching Ku), Arzu Ozkal (with Janelle Ayres), Philip Petrie (with Ahmet Denli), Irma Sofia Poeter (with Uri Manor), Iana Quesnell (with Corina Antal), Sasha Koozel Reibstein (with Beverly Emerson), Marisol Rendón (with Axel Nimmerjahn), Vincent Robles (with Chen-min Yeh), Michael Ruiz (with Paloma Martinez-Redondo), Ellen Salk (with Tom Albright), Shinpei Takeda (with Tom Albright), Maya VanderSchuit (with Antonio Currias), Vicki Walsh (with Alan Saghatelian), Melissa Walter (with Martin Hetzer) Also on display will be photographs by Josue Castro documenting the scientists in their laboratories.
Please also join us for a series of discussions with some of the artist/scientist teams in Extra-Ordinary Collusion:
Thursday, June 8th, 7pm-9pm ($10, includes appetizers and refreshments) Location: Park 6, 590 Fir Street, San Diego, CA 92101
Vicki Walsh with Alan Saghatelian from the Clayton Foundation Laboratories for Peptide Biology, Einar & Jamex de la Torre with Amy Rommel from the Laboratory of Genetics—Verma, and Abbey Hepner with Mike Avery from John Reynold's Lab
Wednesday, June 28th, 6pm-8pm ($5, cash bar) Location: San Diego Art Institute, 1439 El Prado, San Diego, CA 92101
Marisol Rendón with Axel Nimmerjahn from the Waitt Advanced Biophotonics Center, David Fobes with Tatyana Sharpee from the Computational Neurobiology Laboratory, and TML Dunn with Sreekanth "Shrek" Chalasani from the Molecular Neurobiology LaboratorySport media | NIKE Chaussures, Sacs, Vetements, Montres, Accessoires, Accessoires-textile, Beaute, Sous-vetements – Livraison Gratuite
https://visualark.vcfa.edu/wp-content/uploads/2017/05/images.png
184
274
Thatiana Oliveira
https://visualark.vcfa.edu/wp-content/uploads/2018/09/VCFA_logo_nbkgd.png
Thatiana Oliveira
2017-05-08 14:57:32
2017-05-08 14:57:32
Alumnus Michael Ruiz @ San Diego Art Institute