We asked our MFA in Visual Art students for their top summer reading picks!
Seeing America: Women Photographers Between the World Wars – Melissa A. McEuen, Ph.D
A meticulously researched, insightful, and thoroughly entertaining look at five women photographers who captured American History better than any others during the inter-war period.
Jaime Tamrakar, 2nd semester
The Body Silent –  Robert F. Murphy
For anyone interested in health issues—Murphy, an anthropologist, recounts his medical diagnosis and decline in physical mobility due to an inoperable spinal tumor. He uses social, political, and educational perspectives to describe the experiences of the sick or disabled population.
On Photography – Susan Sontag
Published in 1977, Sontag's philosophical observations and theories are surprisingly hyper-relevant in today's image obsessed society. Overall, Sontag provides a collection of essays that make the reader question the purposes and intentions of photography—what is worthy of being photographed?
Jessica Stratton, 2nd semester
Cruising Utopia: The Then and There of Queer Futurity – José Esteban Muñoz
Cruising Utopia is a future-looking language of hope that dwells in the not-yet-here. It's a language where potentiality is located in the ornamental, where queerness promises and proposes glimpses of worlds in the realm of the aesthetic—a realm where future social relations are mapped. Very inspiring!
Aaron Hoge, 2nd semester
Believing is Seeing – Errol Morris
An analytical exploration of artistic intentions found in certain famous photographs.
Ben Metzger, 2nd semester
So You Want to Talk About Race – Ijeoma Oluo
It is a bare bones proper discussion about race.  In a voice that is serious and funny, intelligent, witty…and genuine.  A really good read.
Kevin Gilmore, 3rd semester
Participation – Documents of Contemporary Art, Whitechapel
If your undergraduate experience was anything like mine, you probably didn't get a lot of time to discuss contemporary performance, participation, or installation art. Participation is a great introductory book to help bring you up to speed with contemporary theory, ideologies, and approaches to performance art.
American Art of the 20th-21st Centuries  – Erika Doss
This book gives a wide overview of contemporary art, practices, and approaches. Its a great way to start your research and develop an understanding for where your art practice fits within the larger creative field.
Naomi Even-Aberle, 3rd semester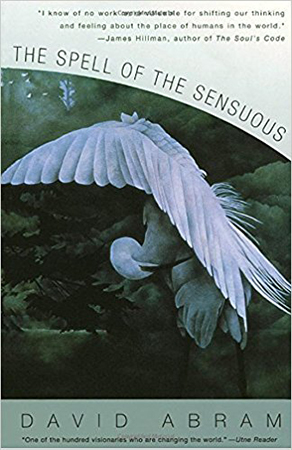 The Spell of the Sensuous – David Abram
Vibrant Matter – Jane Bennet
Lisa Blackburn, 4th semester
https://visualark.vcfa.edu/wp-content/uploads/2018/06/summer-reading-1.jpg
450
315
Thatiana Oliveira
https://visualark.vcfa.edu/wp-content/uploads/2018/09/VCFA_logo_nbkgd.png
Thatiana Oliveira
2018-06-15 15:30:14
2018-09-19 19:53:05
Best Summer Reads 2018