getting to know the graduates
Graduating Student: Heidi Blunt (W21)
My goal as an artist is to encourage a celebratory embrace of fat bodies as imperfectly perfect. Contrary to the vast and intricate systems that shame and demonize fat bodies, I feel it is imperative to point out that having a fat body is neither a moral deficiency, nor intellectual failing.
"The Blubby Manifesto", my Process Paper, explores my journey from personal experience, to larger social investigations, and into my visual arts journey as I ask: How do we craft our own visions of positive embodiment, a love for our fleshy forms, amidst the failings of our physical bodies?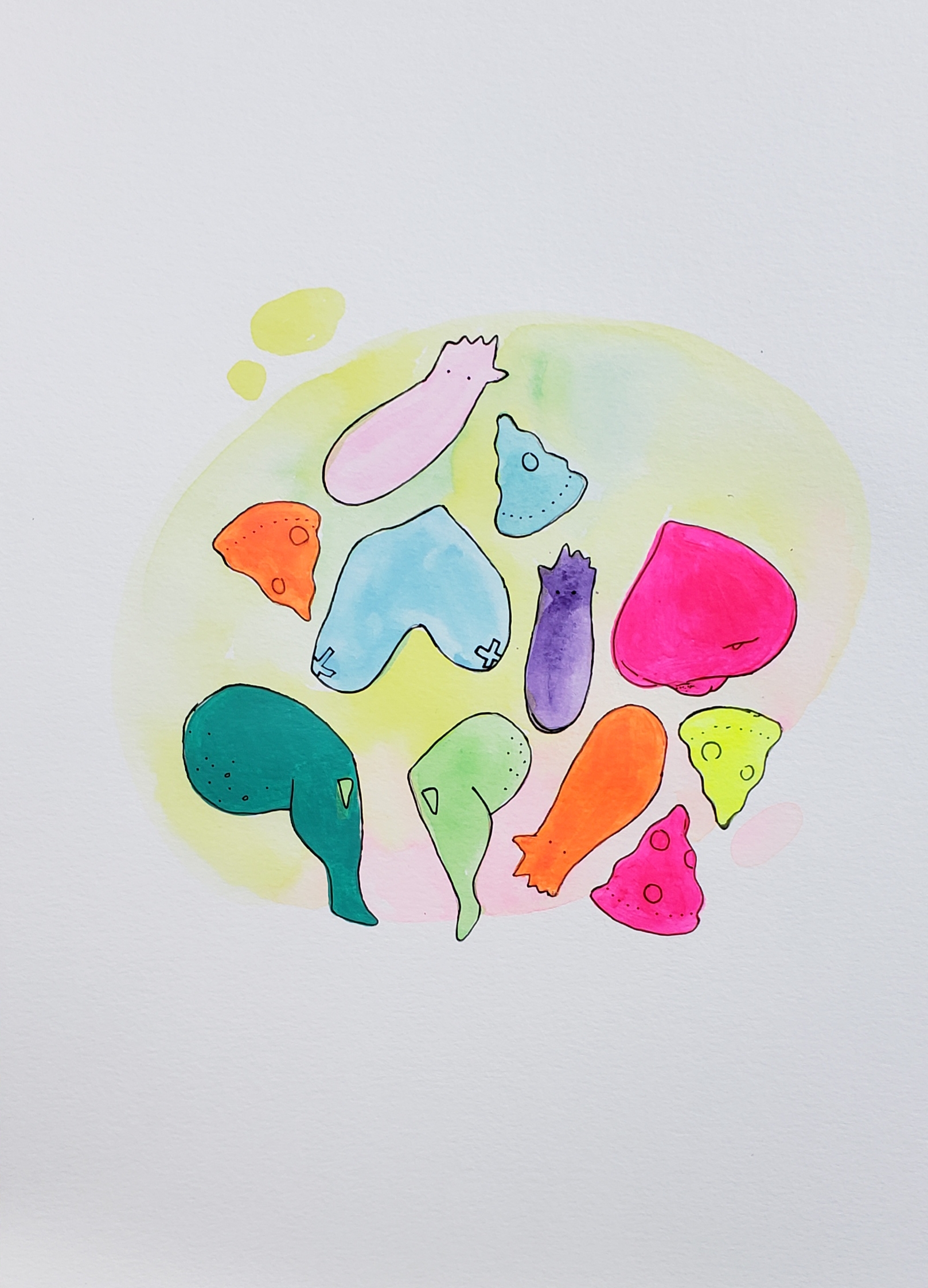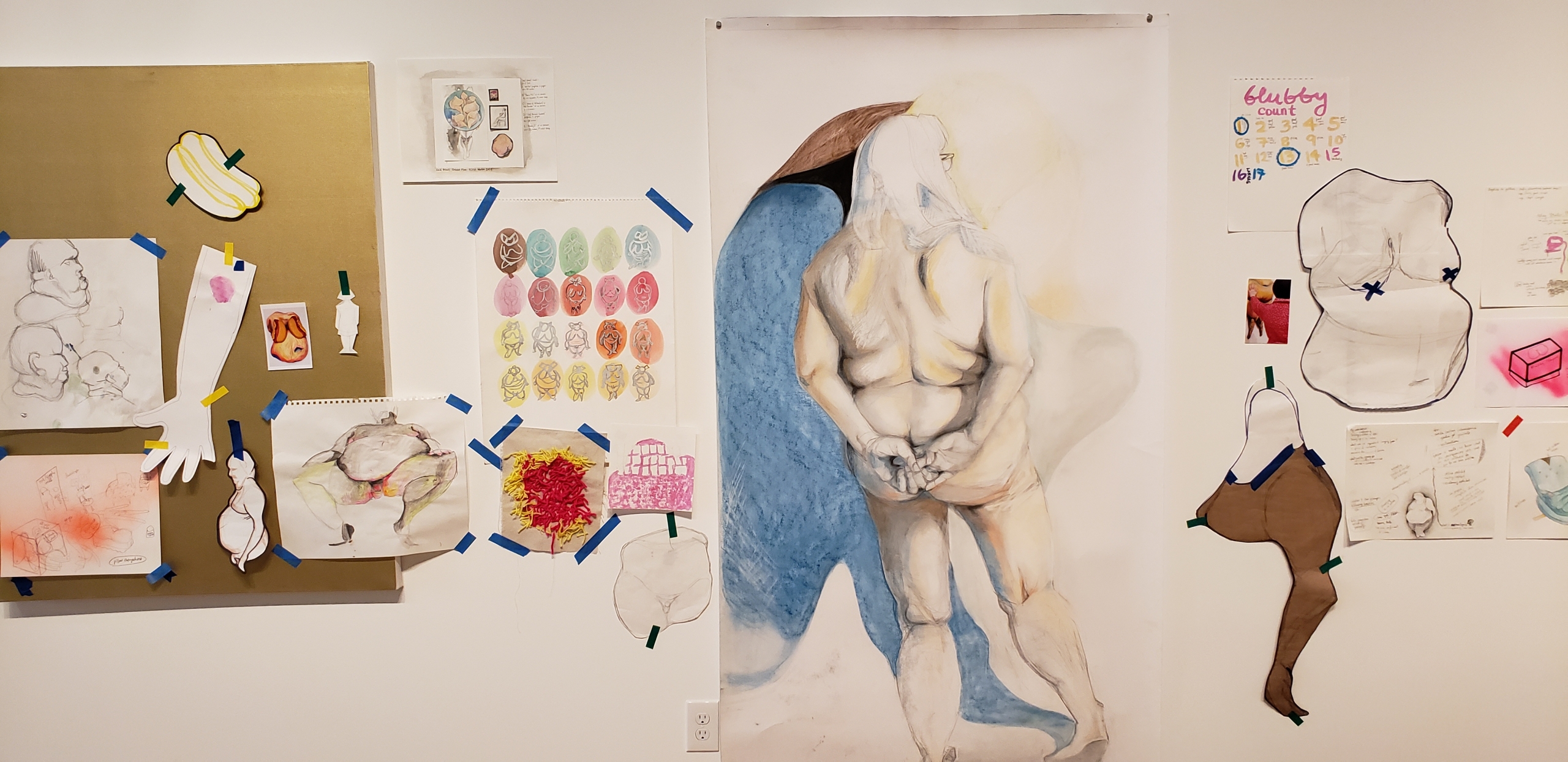 How did VCFA change your approach to thinking about your studio practice and your community at home?
I have all of my Artist-Mentors to thank in regards to how my understanding of art-making has evolved during my time in the program. My relationship with materials transformed as I moved my drawings and paintings off the 2-dimensional wall and into 3-dimensional interactive installations and now moving into storytelling with video-based pieces. Throughout the changes in methods and materials, all of my Artist-Mentors fostered my drive to investigate the unapologetic fat experience.
What, or who, should you like to be?
I've never wished to be anyone else but myself, but I could imagine that experiencing life at a different time in the past, if just briefly, would be amazing! Life before electricity and cars, maybe even very long ago – I'd love to see how Neanderthals lived.
What is your favorite bird?
What state/country do you live in?
I live in Wisconsin and work in Minnesota along the shores of the amazing Lake Superior!